West Texas Landscape
Oct 06, 2020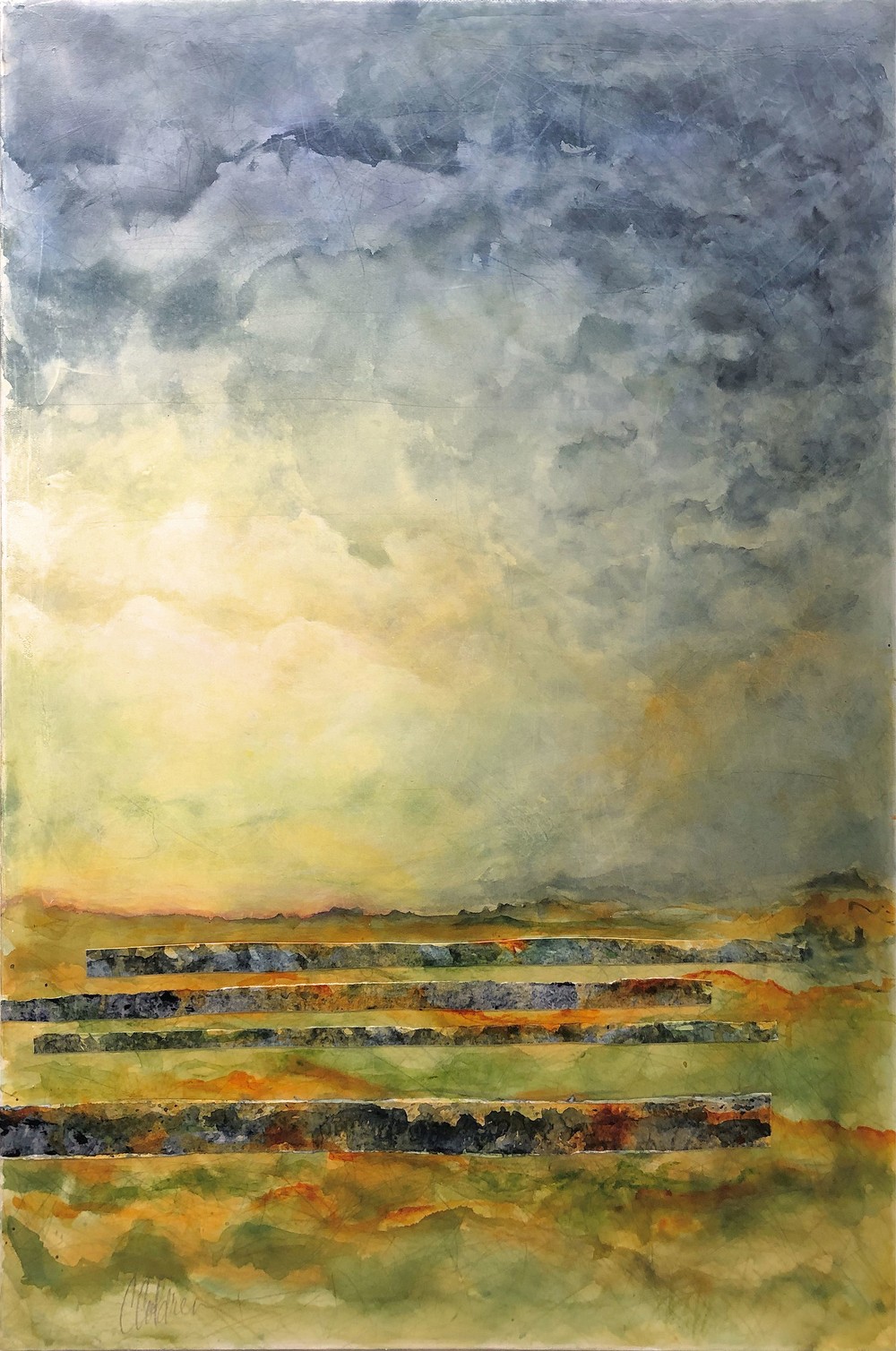 West Texas is a land of big country and open spaces, vast plains, bluffs and cliffs, rugged and dry. The Western High Plains ends on the eastern side in a long, steep escarpment that drops three hundred feet or so, where rivers created steep breaks, ridgelines of hard red earth dotted with junipers and mesquite, before flowing through the more level grasslands of east Texas and on through coastal forests.
But back to the escarpment. South of Amarillo at the bottom of the panhandle is Caprock Canyons, a state park with small but stunning canyons and red sandstone cliffs. We winter-camped and hiked in this semi-arid land with its richly colored earth and desert green plants. The memories of the rugged vistas and distant thunderclouds were the inspiration behind the abstract landscape Storm Over Caprock (see larger image). There's great beauty in quiet open spaces.
Here are a few photos from the Caprock Canyons area.