The "Wow" Tool for Seeing Art
Sep 22, 2020
Imagine if you could test a painting on your walls before you buy it. Actually see — in real time — what the artwork looks like on your wall space in a certain room, with your decor. Even compare paintings for one space!
That's what "Live Preview" lets you do — try out any of my paintings or prints on your wall using your phone or tablet. Just click the button — no software to download.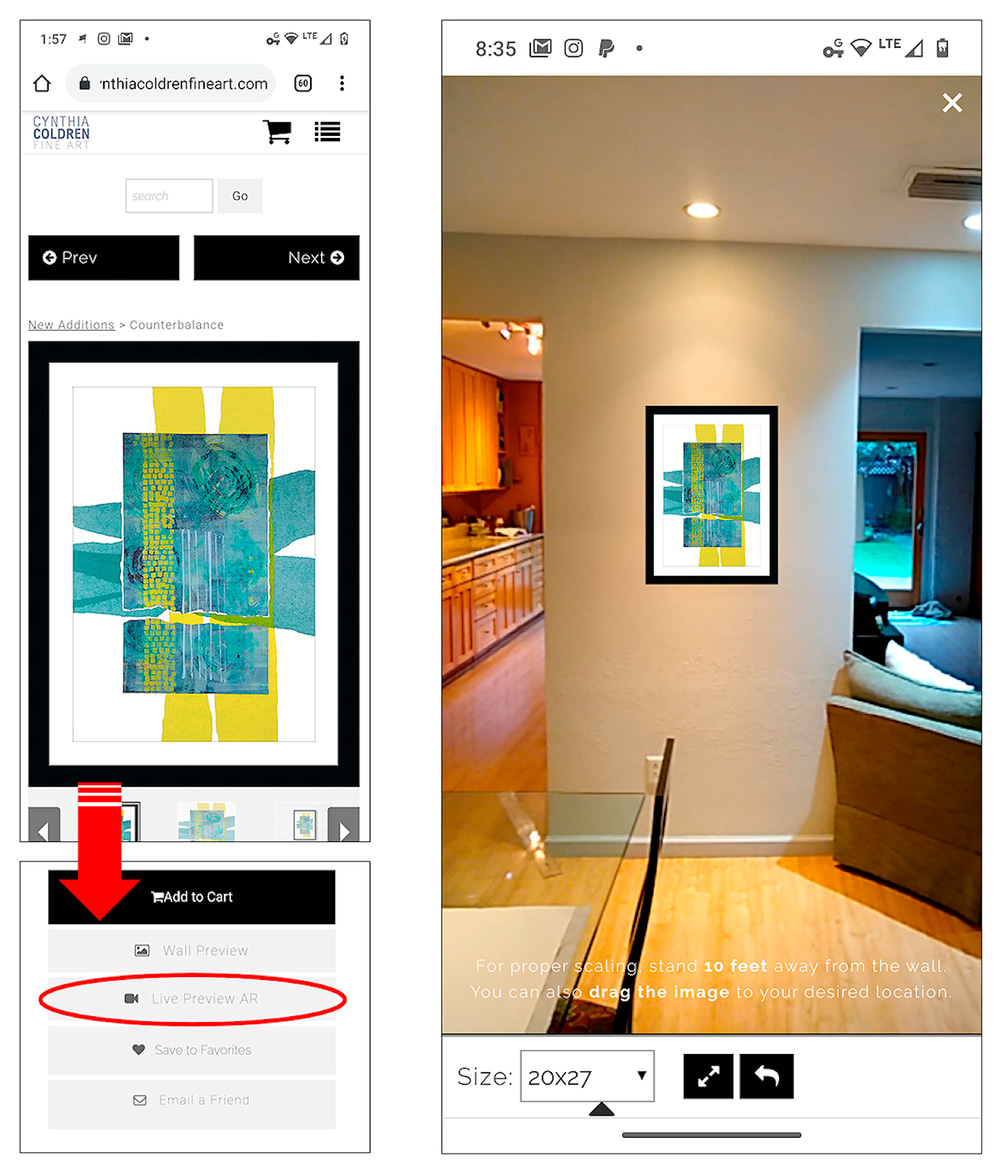 Want to try it? Here's how it works:
Browse my art on your phone. Find a painting you like.

Scroll down and click on "Live Preview AR"

Hold your phone up to your wall and stand about 10 feet away.

Enjoy an art preview experience in your own home or office.
This is such an exciting feature, and a primary reason I moved my website to this platform — to give you and all my customers and viewers a confident experience. Now you can:
feel how my art will look in your home

determine if the colors are right

check out the size and test several rooms

compare several artworks on the same wall
If you'd like to try out the new feature right now, here's a link to one of my most popular paintings to get you started — Hinterland. Feel free to contact me with any questions!