Rooms are Functional Spaces. And They're Not.
Everyone spends a lot time in rooms — rooms within houses, apartments, condos, offices.
Rooms are containers. They are storage modules. They are functional units of space. To make rooms functional, we fill them with structural, necessary things — chairs, tables, desks, sofas, beds, cabinets and lamps.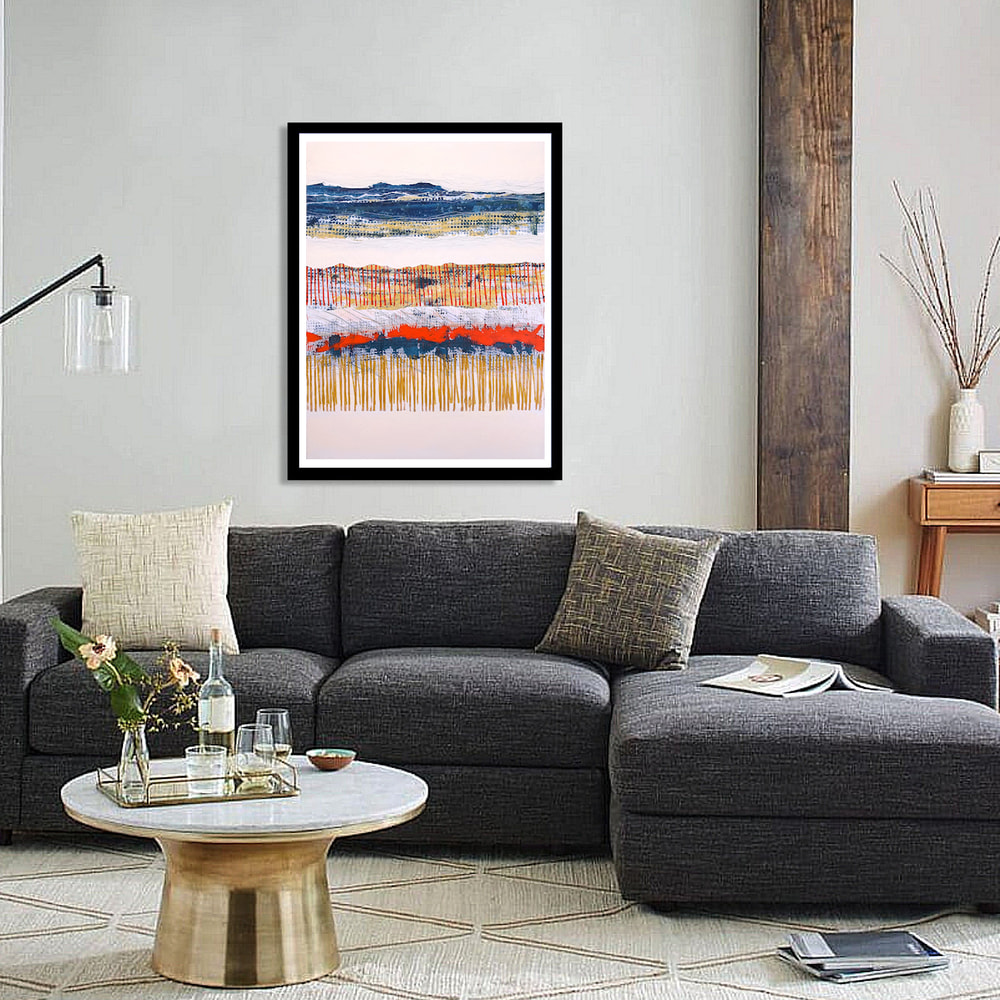 We do things in rooms — eat, sleep, dress, work, relax, read, think, socialize and play. And because most people spend time in more than one room, we label them: living room, bathroom, kitchen, bedroom, mud room, media room, hallway, den, powder room, laundry room, dining room and garage.
Still, a room is a box, a spatial division with walls, doors, a floor a ceiling and (hopefully) windows. It has utilitarian purpose.
But rooms are so much more than that because we spend so much of our lives in them. It's not enough for humans to just occupy a space. We have to make it our own. And so we add things we enjoy and cherish, that uplift us, that entertain us, that bring us pleasure. We adorn and enhance our spaces, and so we enrich our lives.
With many rooms comes many walls, vertical spaces we see every day and stand out in their blankness, spaces that can hold beautiful paintings.
Have you found the right art to fill that space? As an artist, I have existing paintings, available prints and accept commissions. Let me help you #FindArt2Love.