Why We Still Need a Paper Calendar
Oct 27, 2020
Our phones have become a digital desk. We carry a calendar, notepad, contact list, telephone, typewriter and mailbox with us everywhere. And yet we still have paper wall and desk calendars visible in our homes and offices. Why?
Because time rules. We keep an eye on time, remember the days of the week, seasonal changes, upcoming holidays, and special dates, and make mental notes even before we plan out the details.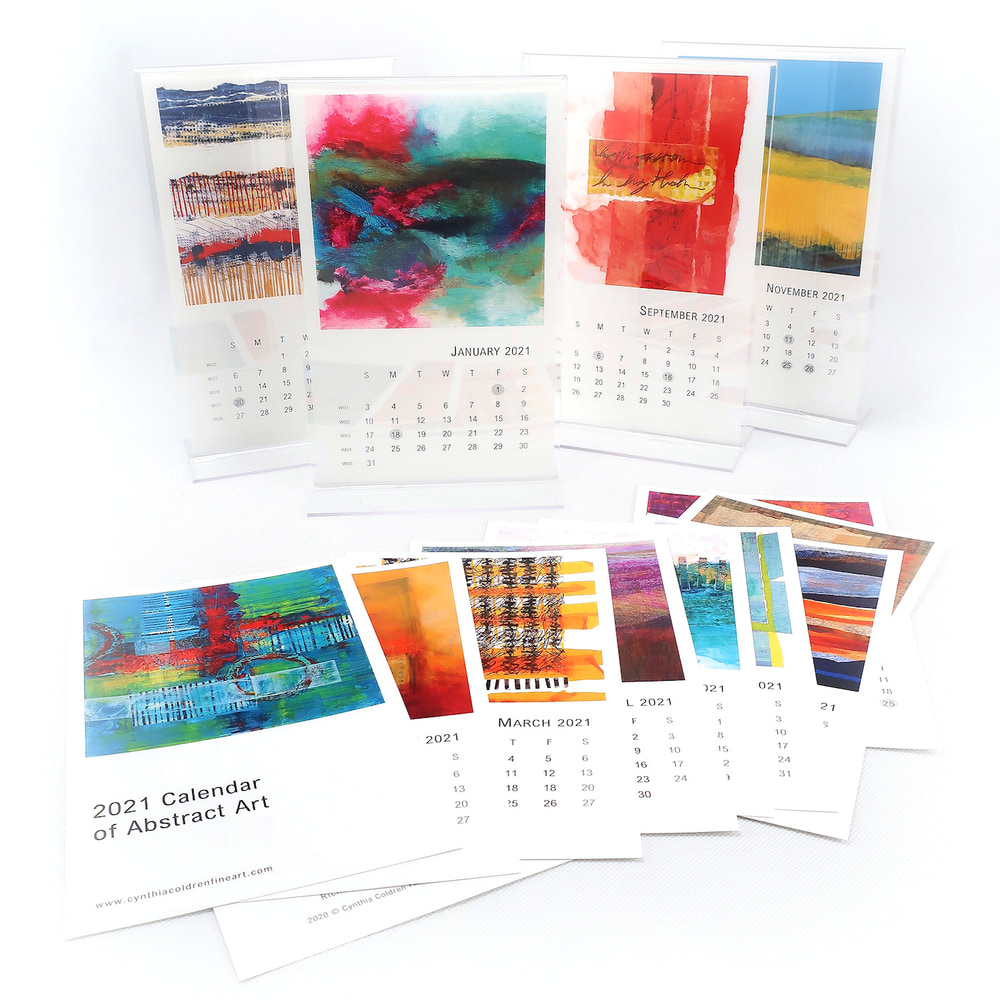 And so we have desktop and wall calendars in various places as visual reminders of times to come. They don't replace detailed schedule planners. Instead the photo and art calendars of today show us the future in an aesthetically pleasing way that makes us feel good about the passage of time.
Here's why I create an annual Calendar of Abstract Art:
It's a decorative item that is also useful.

Each month brings new art to refresh the space.

It's a tasteful, elegant calendar that's gift-worthy.

It's a changing art experience to enjoy for a year.

It's a small expression of your love of art.
Sometimes we just need a calendar reminder. And when you get it with beautiful art, that's even better. The 2021 Calendar — one for your home. One for your office. And one for anyone else on your list.