Paper and Paint
Jun 16, 2020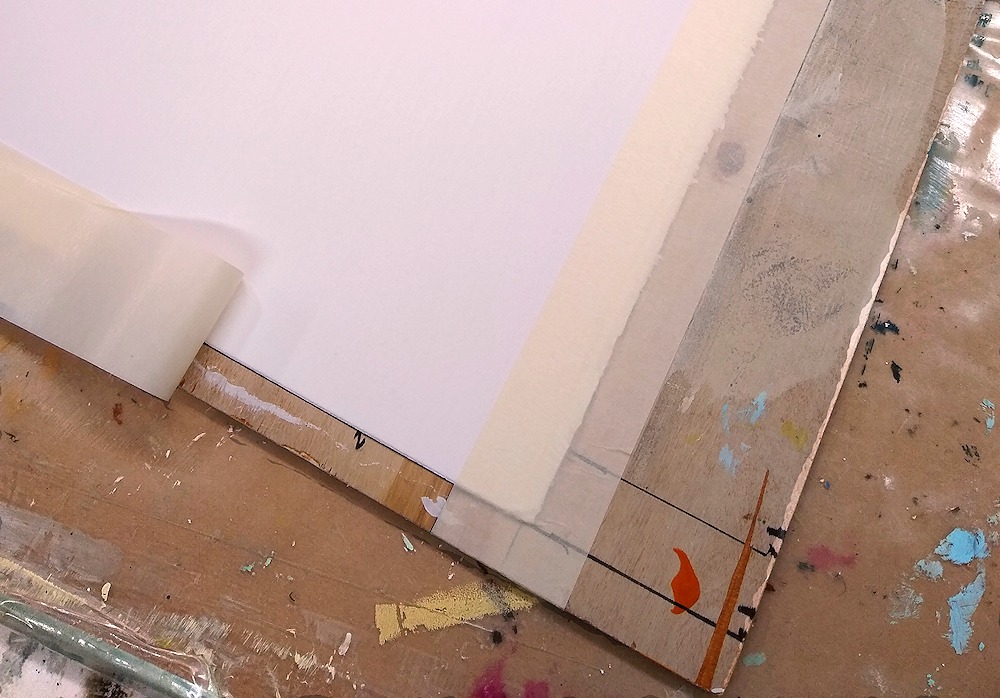 I love painting on thick watercolor paper. Acid-free, archival quality. I like the way it feels and the way it reacts to paint and water. I like the thickness and heaviness of each 22x30 inch 300 lb. (640 gsm) cold pressed sheet.
I like the size. It's large, but not overwhelming. I like the two deckled edges. I like that I can gesso both sides a brilliant opaque white. I like taping each sheet to a work board. It makes it easy to paint without fear of damage as I slide it around and place it aside to let a layer of paint dry.
I like finishing the painting with the pre-varnish isolation coat and removing the tape from the paper. It's as though I'm releasing the painting from its confinement. I like the rush of seeing that clean, crisp one-inch border, that radiant white frame that intensifies the painting.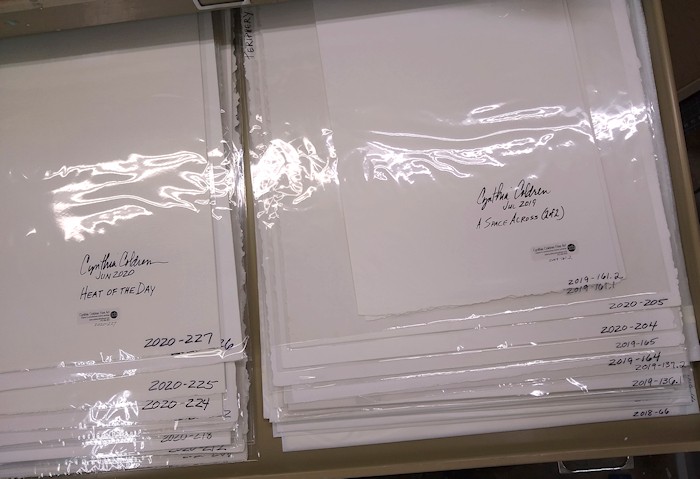 I like that once both sides are double-varnished and cured, each painting is so easy to store. Flat, in a protective envelope, inventoried and placed in a large, thin filing cabinet drawer. It's satisfying, and sad. So many brilliantly colored paintings carefully stored in a dark drawer.
I recently removed them from the darkness to inspect and catalog them. What I thought would be a simple and short process was a surprising reacquaintance with paintings that my image library only imitates. It was as though I was seeing them for the first time, and that they were not of my hand — they existed on their own, independent of me. I didn't look at them with a critical eye or conceit, but with astonishment. I was mesmerized by the color, the substance, the texture and patterns.
Sometimes we move forward by looking back, and a source of new inspiration lies in what we have done. To the creative muse in each of us. Time to take this energy and press on to new paintings!