Painting Beyond What I See
Jul 13, 2020
Part of being an artist is reinterpreting things that I see, think about, and experience. The genesis may be a concept (like diversity or distance), a landscape, even my impressions of a word, like intersections or continuity. Sometimes it's a photograph, an old letter, or a page from a book. It may be the light and shadows I see as I walk by a latticed fence. These observations and thoughts are the elements I play with as I begin new paintings.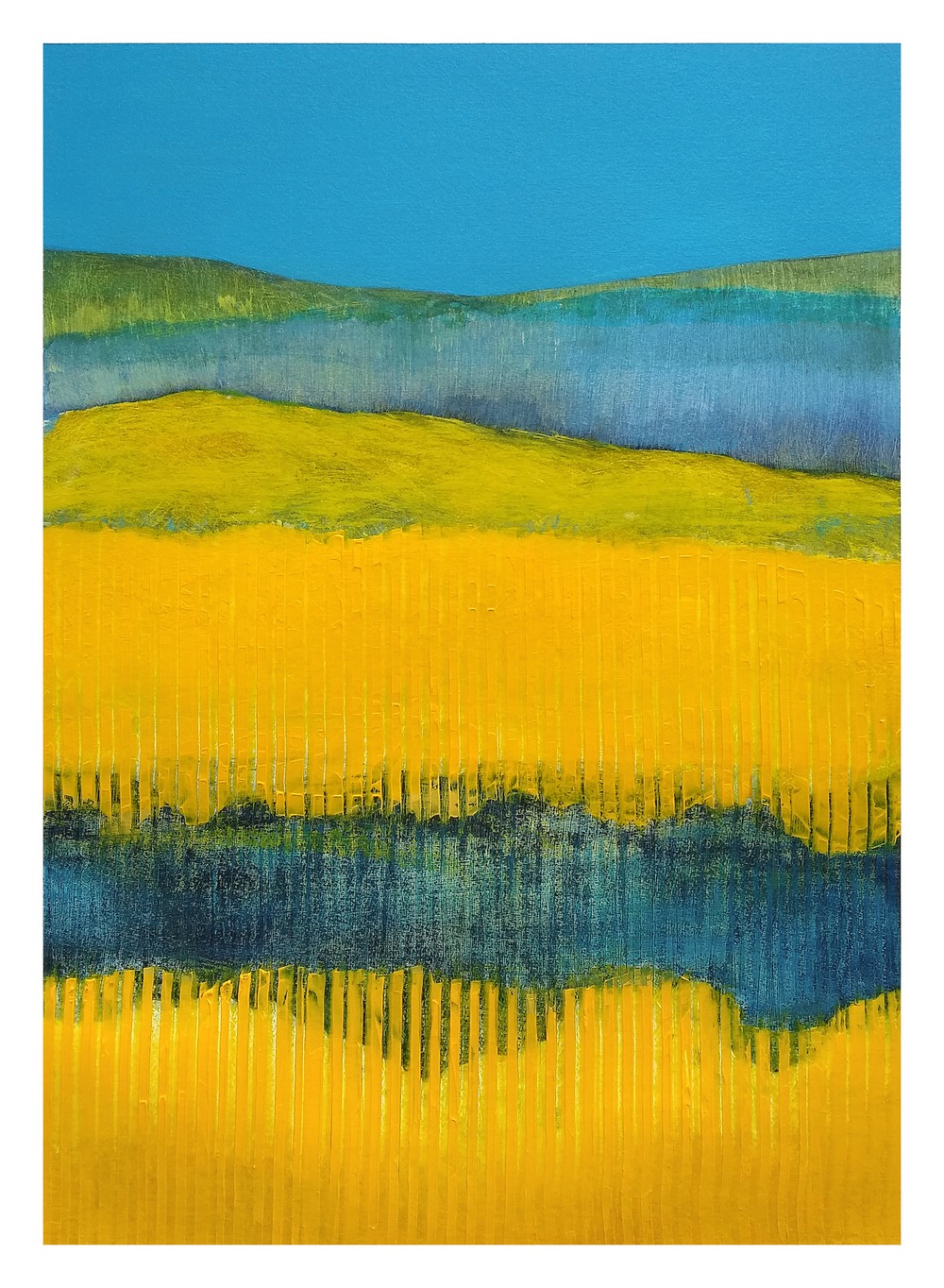 I work on three to six paintings at a time as I develop a particular idea. Sometimes this exploration becomes a larger series of works that dig into a theme or viewpoint. Pushing through these related paintings allows me to evolve the concept and my artistic style as well as cultivate new techniques.
The Earth Abstracts paintings are a good example. I want to expand my focus and express my abstract style by painting landscapes. This is not a new direction but a shift in perspective. Wide open land spaces — mountains, grasslands, prairies — and distant horizons are places of solitude and beauty.
Rather than paint what I see, I paint what I imagine. It's my connection with the land in an abstract way — timeless, vaguely familiar, yet nowhere in particular. The elusiveness of place lets people engage with the painting in unexpected ways — mountains in Scotland, a meadow in Montana, hills in Australia. I am delighted by the way these paintings connect with viewers so differently!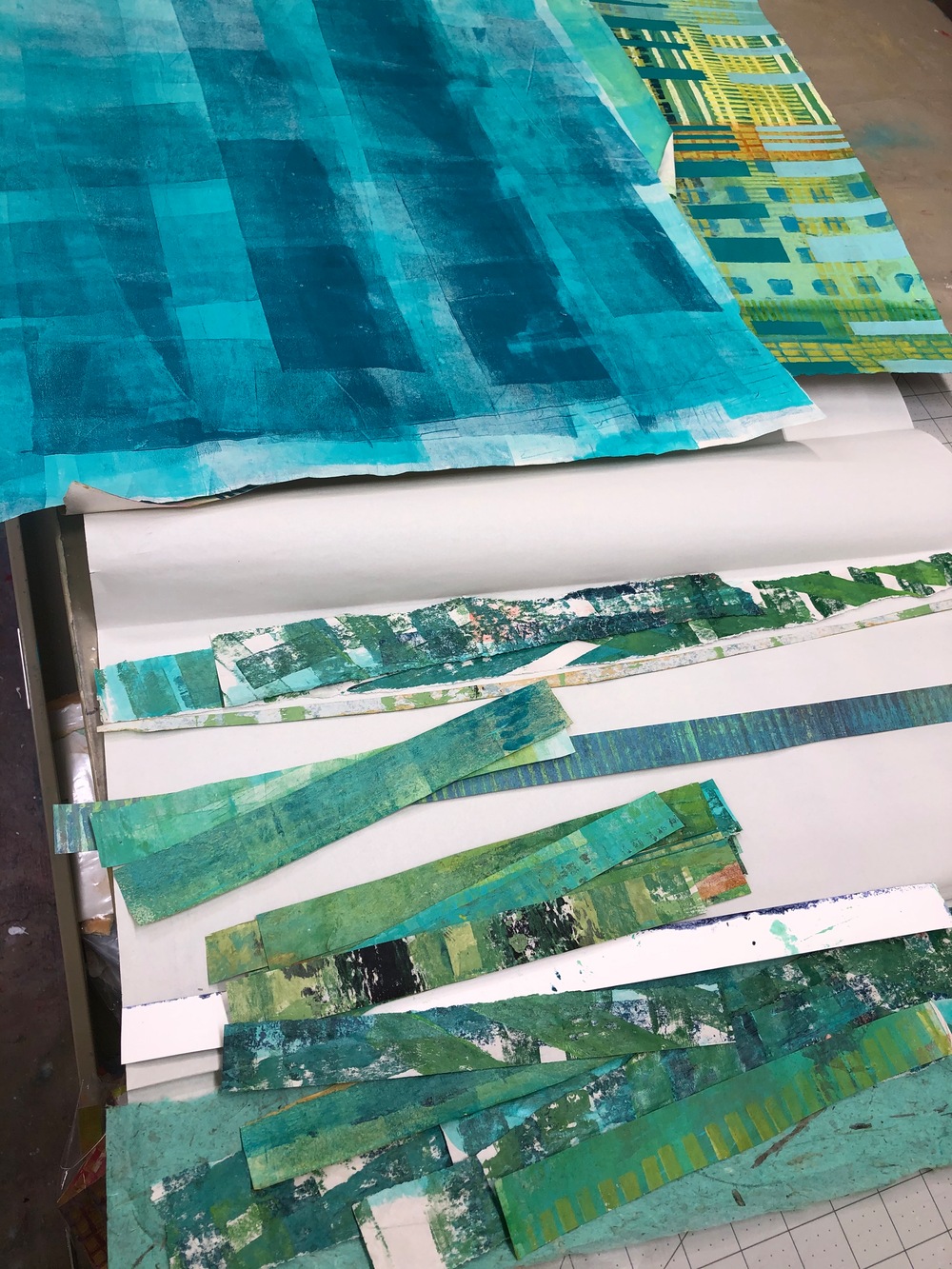 The Recollections Series started as fragments of paper, separate but linked. What were they saying? What's the significance? The idea of memory snippets — slivers of memories just like these paper scraps — became the central idea around which I mapped out a story. Now 15 paintings form this series that explores how we assess our lives through our memories. It speaks to the "re-collection" of life fragments was we share what's meaningful and of consequence to us.
So I venture beyond what I see to paint something different — not better, just reimagined.