Museums are closed. Visit them virtually.
Mar 16, 2020
Museums and galleries are a favorite outing for me. They're a source of inspiration and wonder. But right now, dozens of the world's leading museum have shut their doors temporarily due to the Corona virus (COVID-19) threat.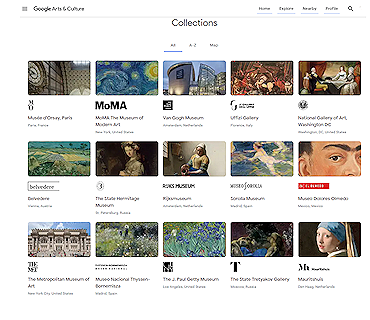 But don't let that stop you. Where there's a will, there's a way. A virtual way. In fact, today I wandered through galleries in London (Tate Modern), Washington D.C. (Smithsonian National Portrait Gallery) and Amsterdam (Van Gogh Museum) without leaving my home. Later this week, I've made "plans" to view visit the MoMA (New York Metropolitan Museum of Art) as well as the LACMA (Los Angeles County Museum of Art). The LACMA has an online exhibition called "Reigning Men: Fashion in Menswear, 1715 – 2015". That's 300 years of "restraint and resplendence in menswear." Should be eye-poppingly interesting.
How am I doing this? Through Google Arts & Culture — soooo incredible. Get the mobile app. Better yet, access it via your big-screen TV and BE AMAZED. I challenge you to visit this site and #findart2love — even if you can't take it with you. That's OK — some art is meant to loved and shared!