It's the Little Things
Jun 24, 2020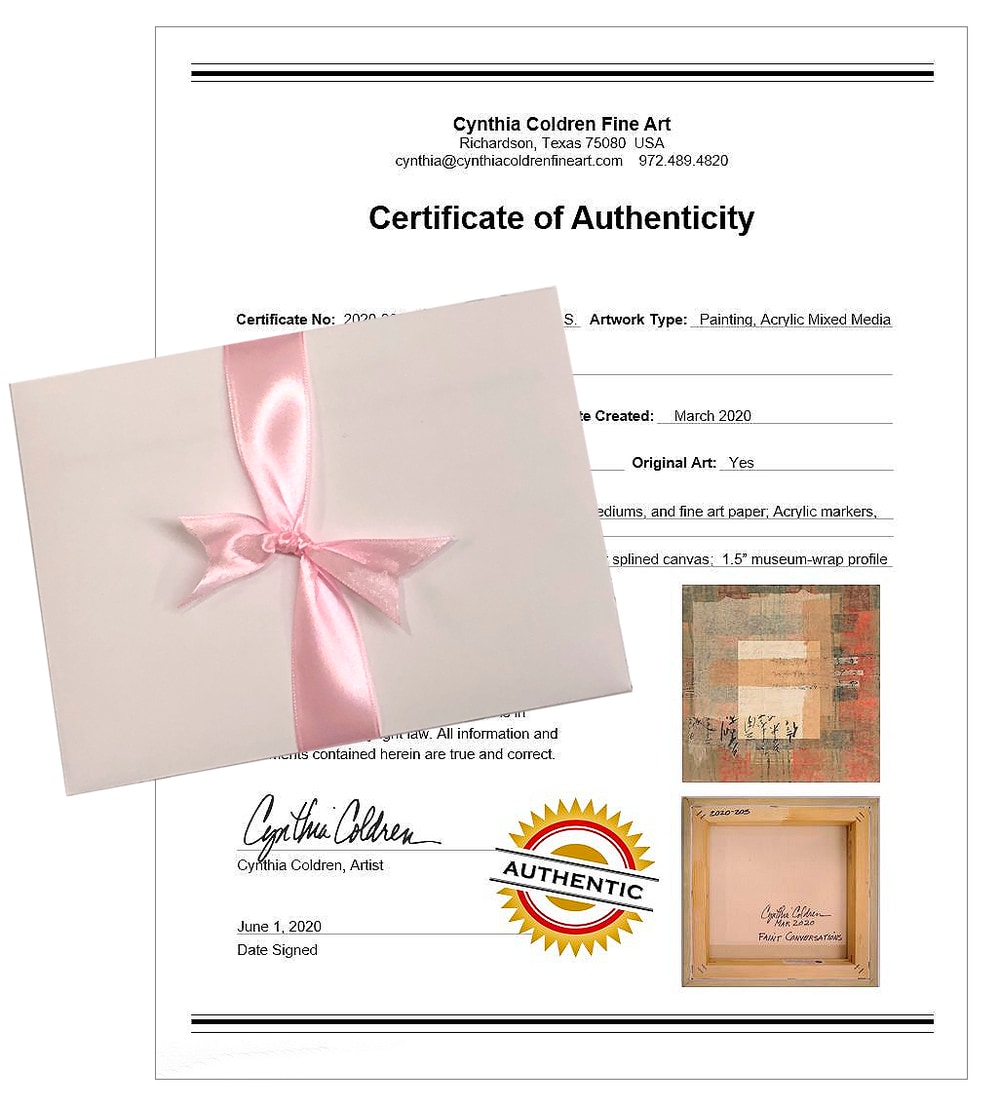 Little things matter in most everything in life, right? I've always believed that the details show a level of care and attention that speaks to quality. This is especially important when I'm finishing a painting and prepping it for its new home.
I paint on stretched canvas already mounted to a wooden frame (and on very heavy paper, too). I have a special way I sign and date my artwork — a simple inconspicuous shorthand signature on the front and a full sig, date, title and catalog number on the back.
When painting on canvas, I tape the underside edges to avoid paint smears and edge wear as I move the canvas around during the creative process. (FYI, paintings on paper are taped to a work board.) As I finish the canvas art, the sides are painted a solid color, the under-tape is removed, and the painting and sides are double-varnished.
It's seldom that paintings sell "before the paint dries" so storage is important. I cure my canvas paintings at least two weeks before sliding them in a loose non-stick plastic bag, open at the top so they can breathe. They are stored standing on the bottom edge. Paintings on paper also are double-varnished and cured for two weeks, then slipped into a special cellophane envelope and stored flat, unlike canvas art (this actually helps remove any slight wave in the paper).
Packing my art for shipment is a labor of love. Canvas paintings have four layers — a glassine paper wrapping the canvas and attached to a foam core board for stability. Waterproof plastic sheeting covers the painting and at this stage, I attach a large envelope wrapped with a pink ribbon. Inside is a Certificate of Authenticity, the invoice, a thank you note, and a special new customer voucher.
On to three layers of bubble wrap and the final foam core sandwich boards. This sweet bundle is slipped into a shipping box cushioned with more bubble wrap. "Fragile" tape is placed on the outside. The shipping label is attached.
I take a photo, and the shipper picks it up. Another painting is off to its new home. I email the customer that their new art is on its way — and breathe a sigh of relief!
Those little things add up and are so important in creating and delivering beautiful new art. I hope you agree, and #FindArt2Love right here!