Commission Completed
Jul 30, 2020
Have you ever thought of getting art custom-created just for you? It's actually not hard to do and the results can be spectacular — just what you wanted!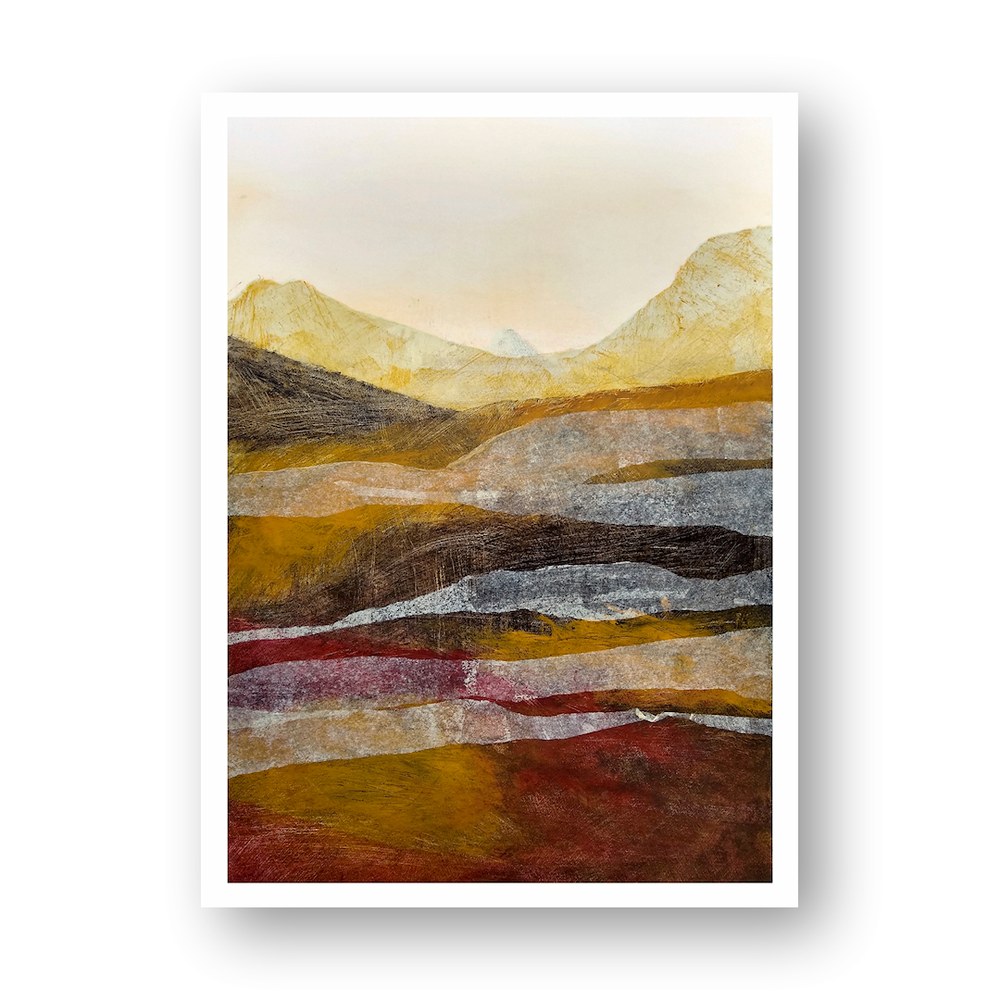 Recently, a follower emailed me about one of my paintings on paper — Territories. She and her husband really like this abstract landscape. But they needed something larger. And could I do it on canvas? And add a little bit of dark blue?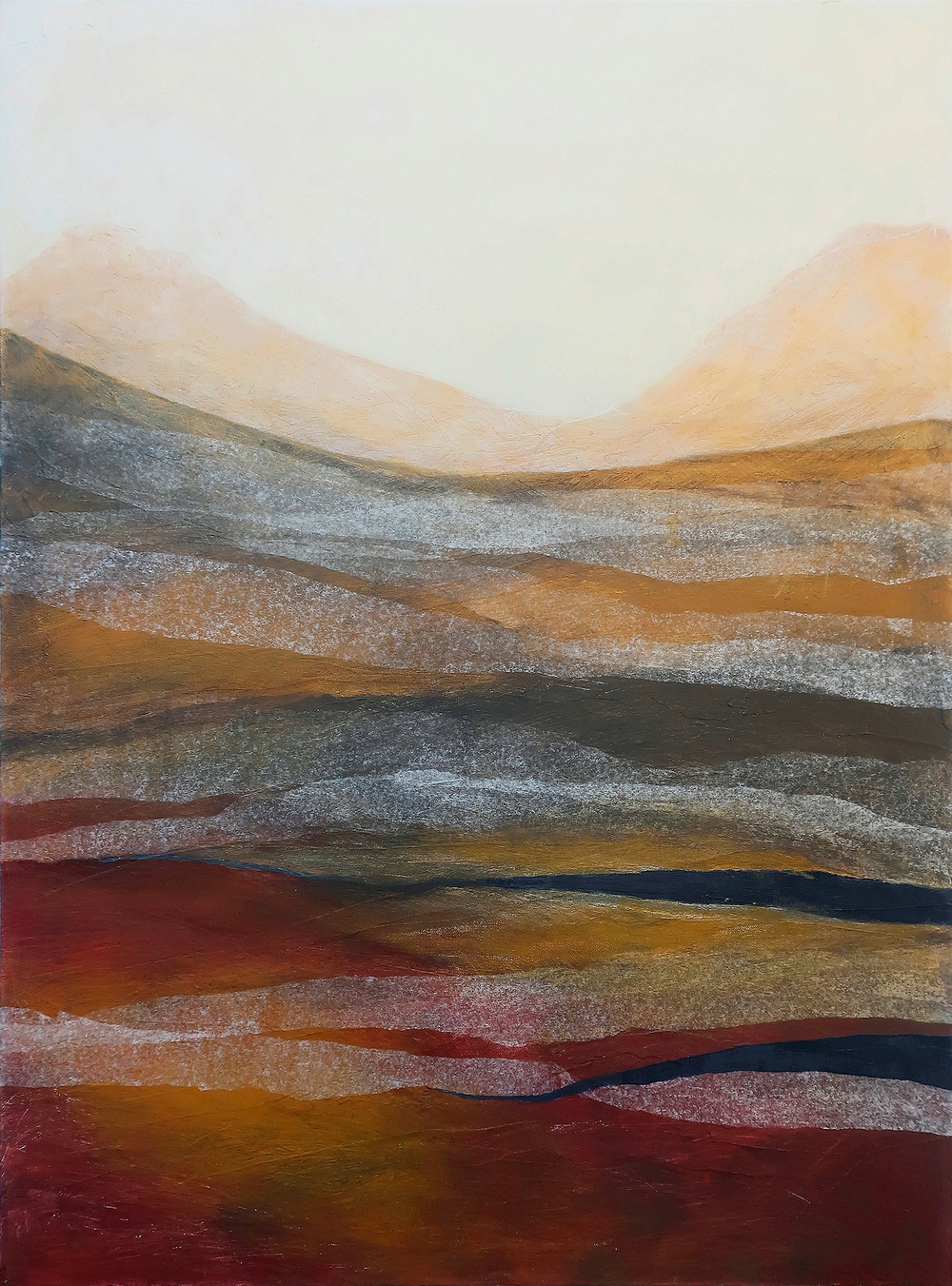 It's always a pleasure to receive an inquiry for custom artwork. As In this case, the patron loved my style, but needed something larger. Other customers may want a different color palette, or something similar but in a horizontal format. If the customer is willing to collaborate with me, I can take them through the process to create a new painting just for them.
I told my customer "yes," I can create a larger painting similar to Territories and add some blue to the layering. I also explained that their commission would not be an inch-by-inch re-creation. First, the aspect ratio* is changing from 2:3 to 3:4 and the size is doubling. Second, every painting is unique, though I can mirror my own style.
And so it began six weeks ago and now is complete. The customer is thrilled. Here are a few photos to show the progress and how the final painting on canvas compares to the original work on paper.

See more about my commissioned artwork process.
* Aspect ratio reflects the width of an image to its height. This makes comparing different image sizes easy. For example all these paintings represent a 2:3 (portrait/vertical) (or 3:2 landscape/horizontal) aspect ratio: 8x12, 12x18, 16x24, 24x36 (inches).