Color and Simplicity
Aug 10, 2020
I've always been drawn to unfussy, de-cluttered spaces. I supposed you could call it a soft minimalism — not industrial and spare, but a simplicity of form with focal aesthetic details. There's always a place for that pop of color, an unusual glass sculpture, and a mesmerizing painting.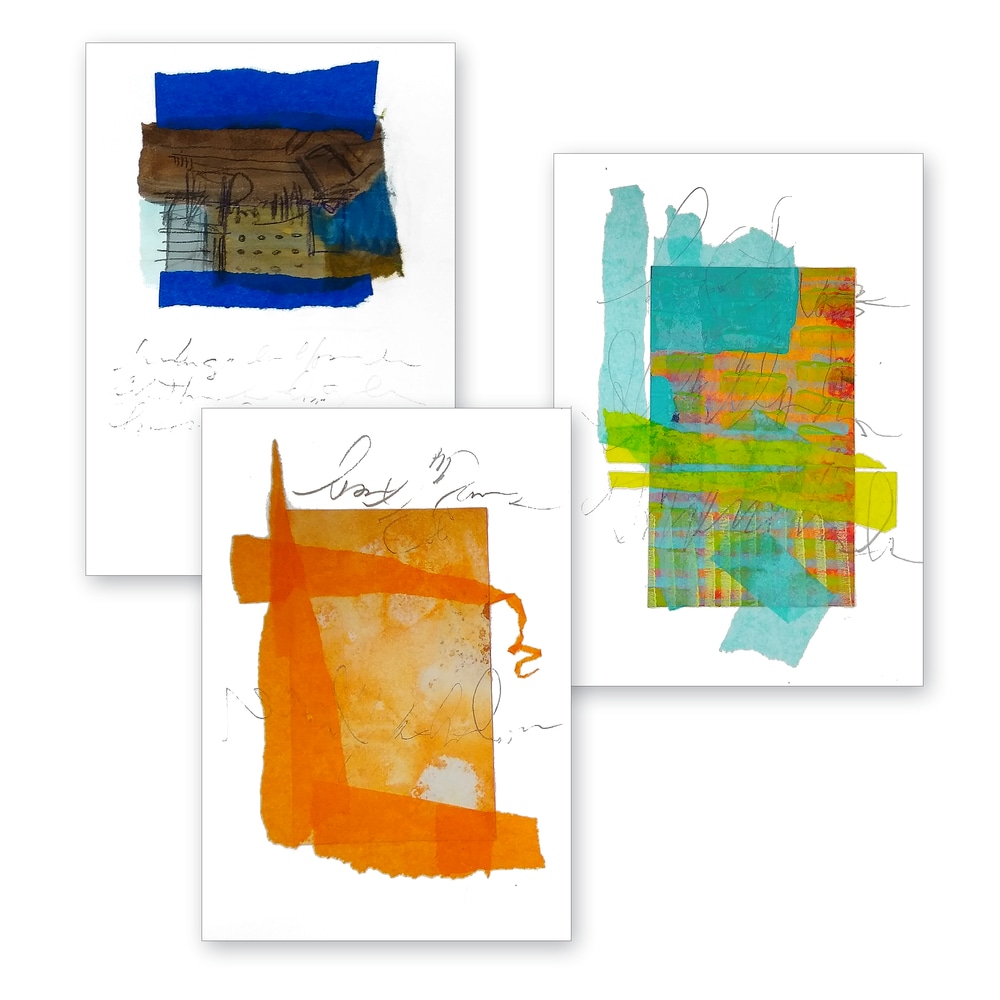 I love creating art that incorporates expressive lines, texture and color on a super-white background. The burst of creative marks and synchronizing colors is intensified by the crisp whiteness of the paper or canvas.
My new Elemental Series explores the contrast of pure abstraction on bright white. Mixed media elements add visual complexity and depth — pale acrylic washes, delicate pencil and ink marks, bold paint strokes and translucent colored tissue complement the hand-painted paper elements. The resulting mixed media paintings celebrate the simplicity and intrigue of abstract art.
The Elementals paintings will also be available in several sizes and framing options. Search for "framed" and see many of them!