Caring for Your New Painting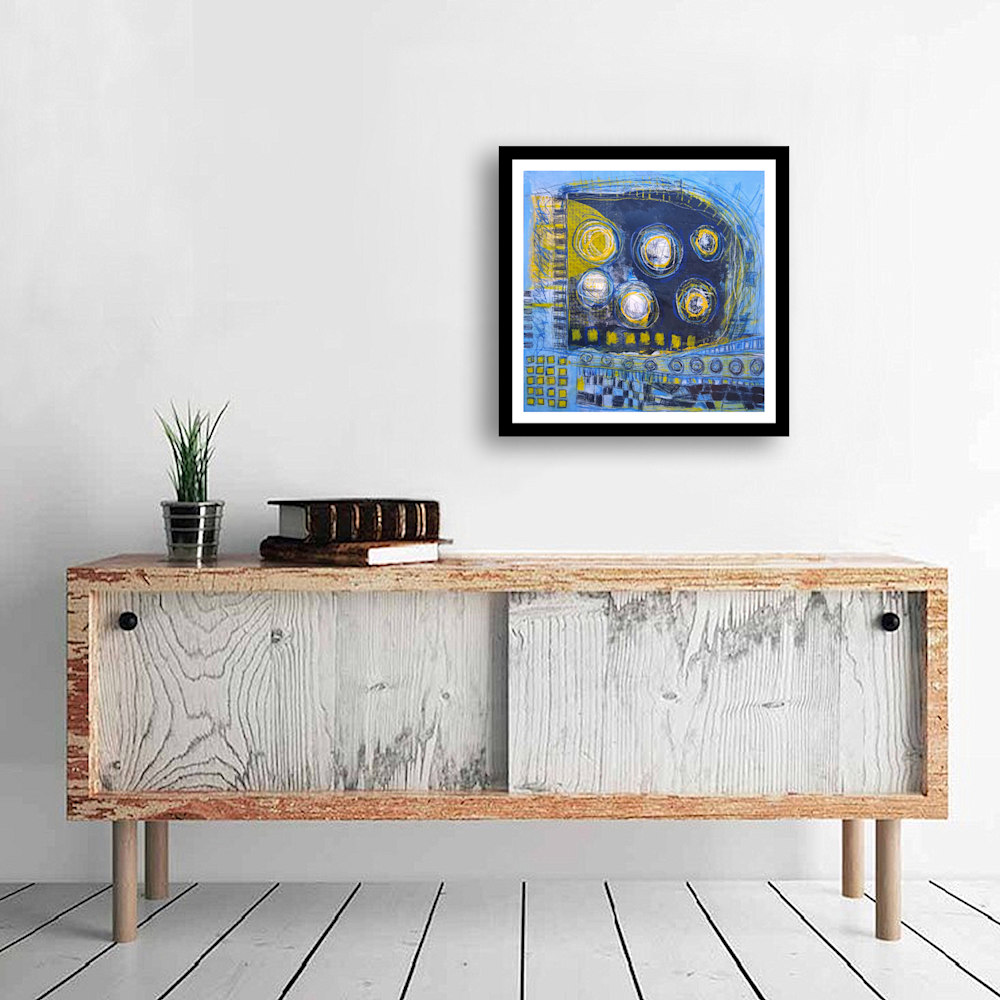 Just like us, our artwork ages. The best thing we can do is take care of it while we enjoy it. Here are a few tips to help you increase the longevity and loveliness of your new art.
Avoid a damp environment.

Avoid hanging in locations getting direct sunlight.

Avoid hanging near/over heating vents or fire places.

Avoid touching the art with your fingers or other implements which can leave oil or pressure marks. Use cotton gloves or hold between clean sheets of parchment or other paper to move it.

If the art is on paper, do not roll it. Store it flat between sheets of glassine paper and conservation mat board.
The safest place for an artwork is hanging on a wall, away from areas of high humidity or dramatic temperature change and out of direct sunlight. However it's not always possible if we want to enjoy the experience of living with art — not every home is built like a museum!
If the artwork is hung in direct sunlight, accept that colors may fade over time and observe how the painting ages in this location. While I use uses materials with a maximum lightfast rating, the sun is more powerful than paint.
In the end, enjoy your new art — I know you'll find the perfect spot!