A Dose of Red
Crimson, ruby, scarlet, cherry, claret, rose and garnet — just a few beautiful and rich descriptions for the color red. Red can be a "warm" or cool" tone and "lean" orange or blue (for a magenta cast), but a painting with red features can energize almost any room. Here four paintings with various red plays.
(Click on each image to see a larger photo and learn more about the art)
---
Essence of Nightfall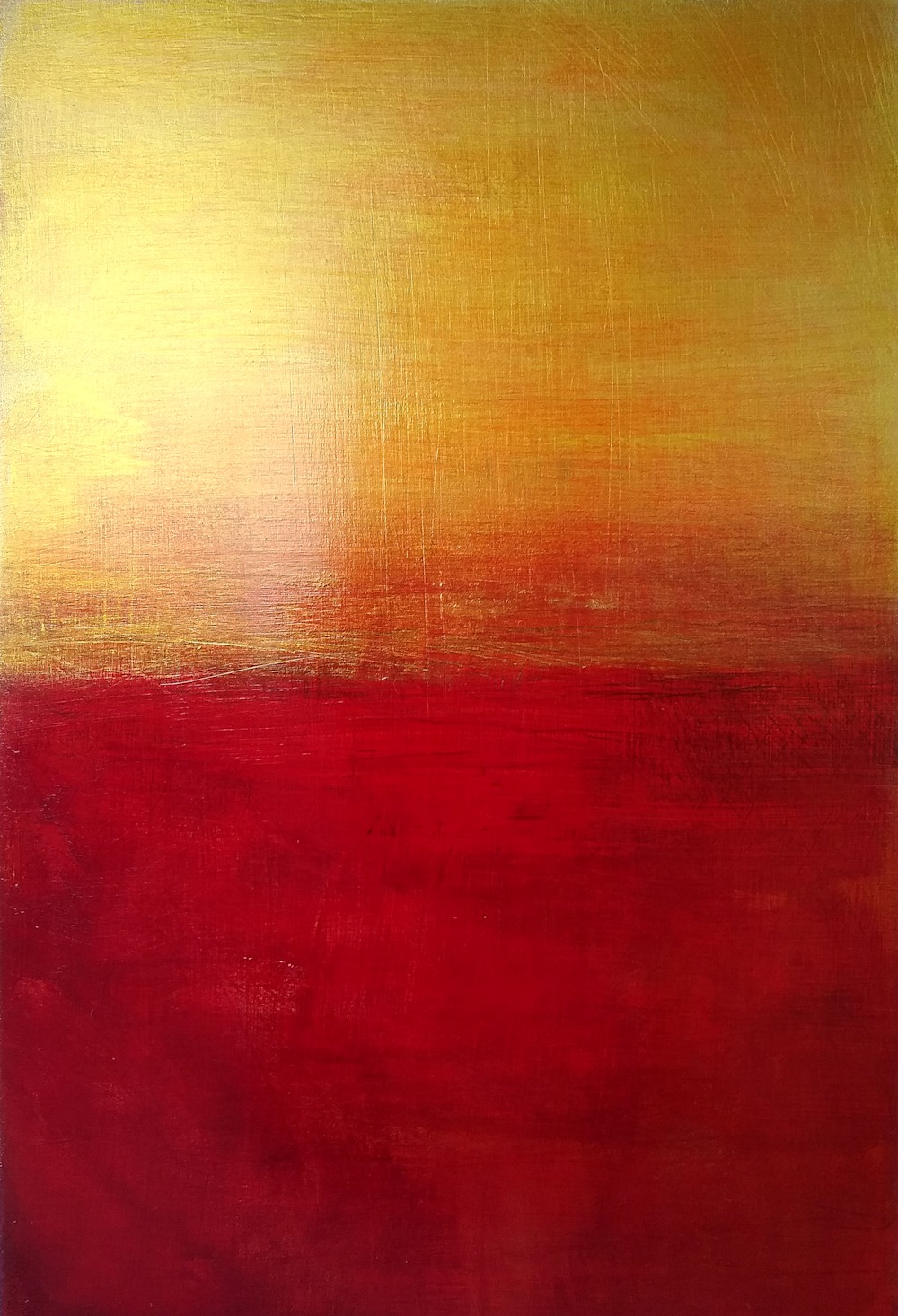 This is one of a pair of paintings on paper (a diptych). Essence captures the growing darkness — and the last golden rays — of nightfall. The deepening crimson of the land is shadowed by the darkening sky that still ripples with warm oranges and from the right line of sight, a brilliant gold. It's a smooth, burnished painting.
---
Red Ticket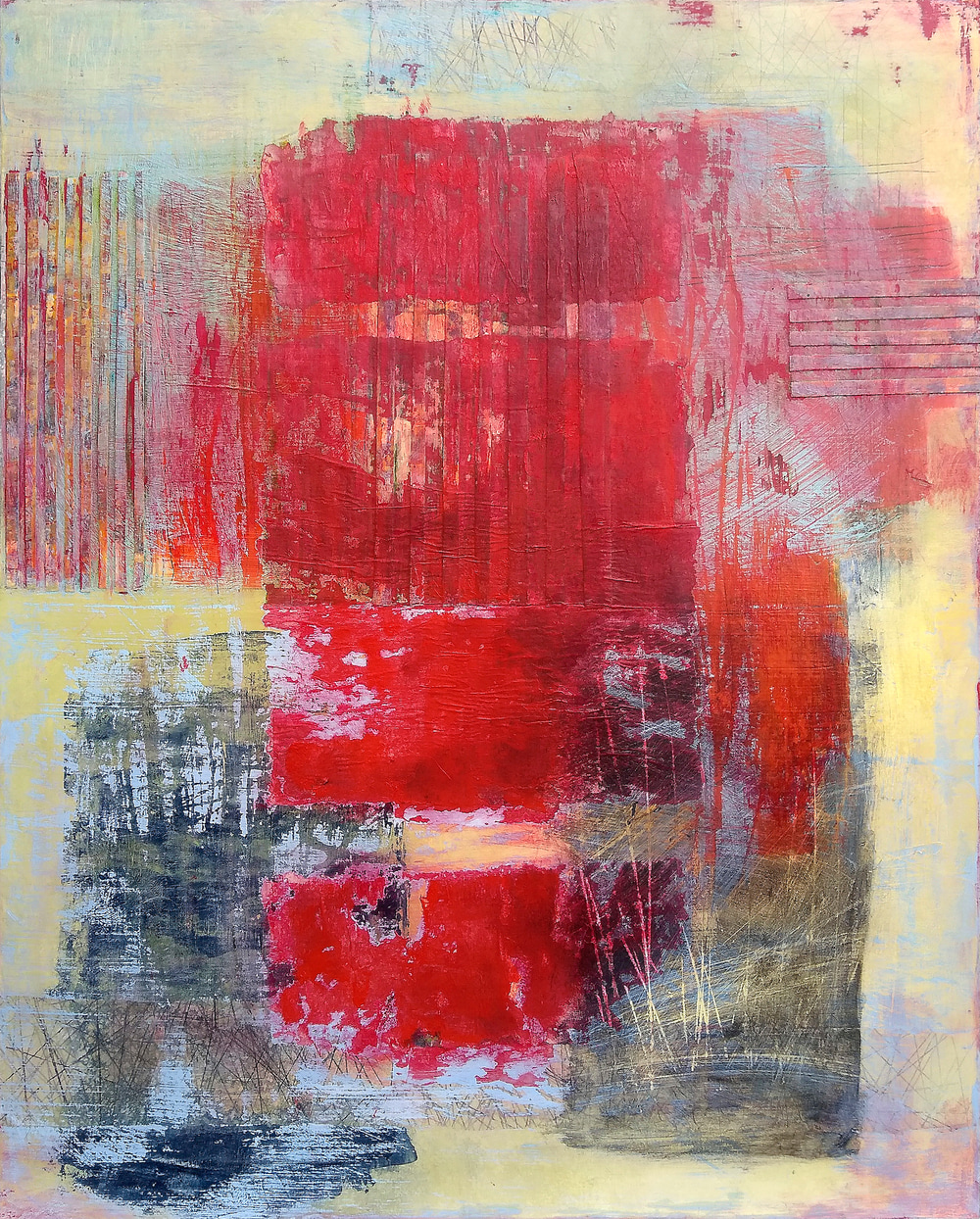 This is a bold abstract with lots of layers and intrigue. I enjoyed adding hand-painted paper elements then painting over them and scouring them off to add more texture. There's a lot going on and it's so interesting!
---
Binary Breakout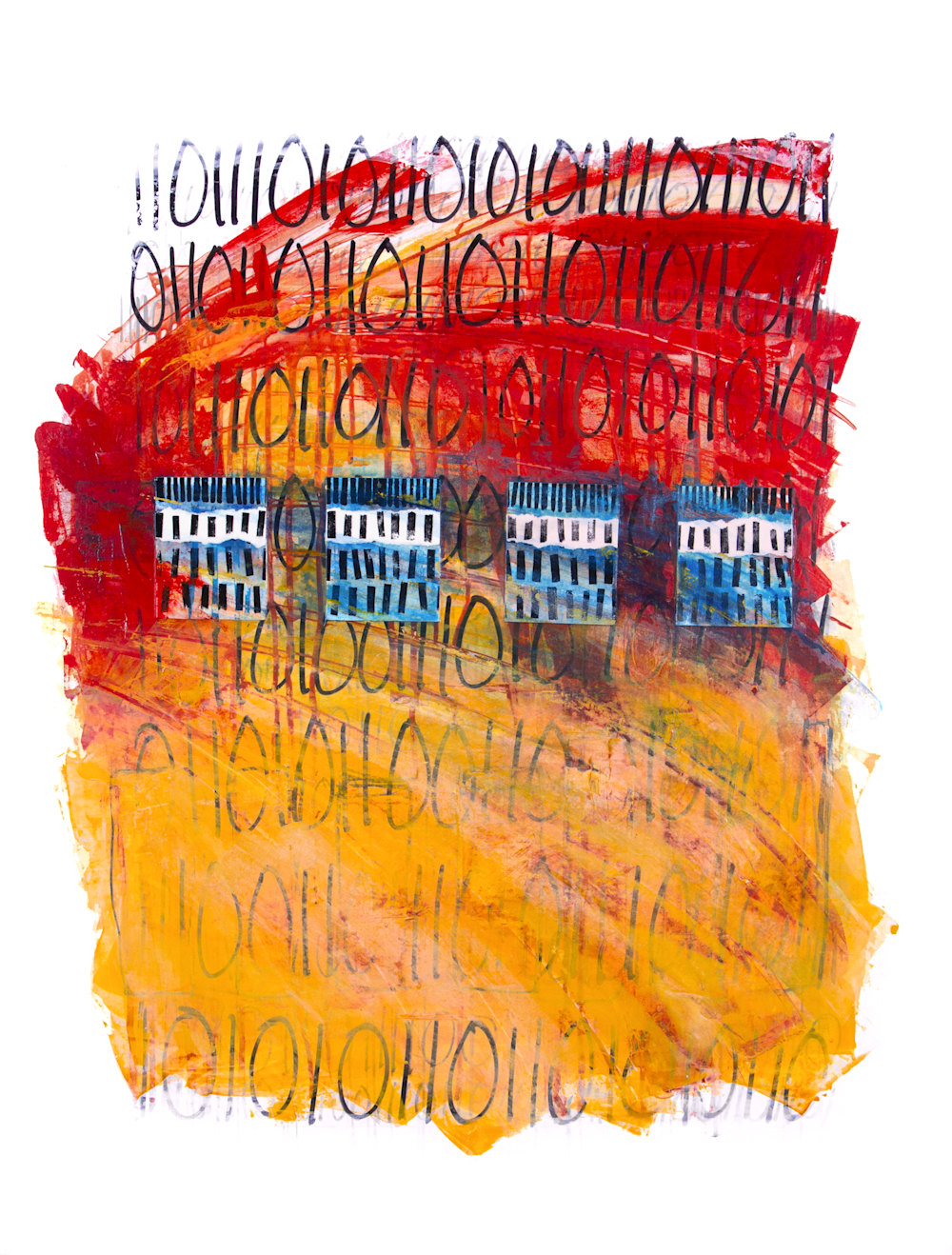 This painting is from the Recollections series and speaks to our memories and experiences: We often look for the chance to escape the binary nature of our lives (the yes/no, on/off, in/out situations) and find those astounding moments that inspire and thrill us.
---
Ribbons and Spaces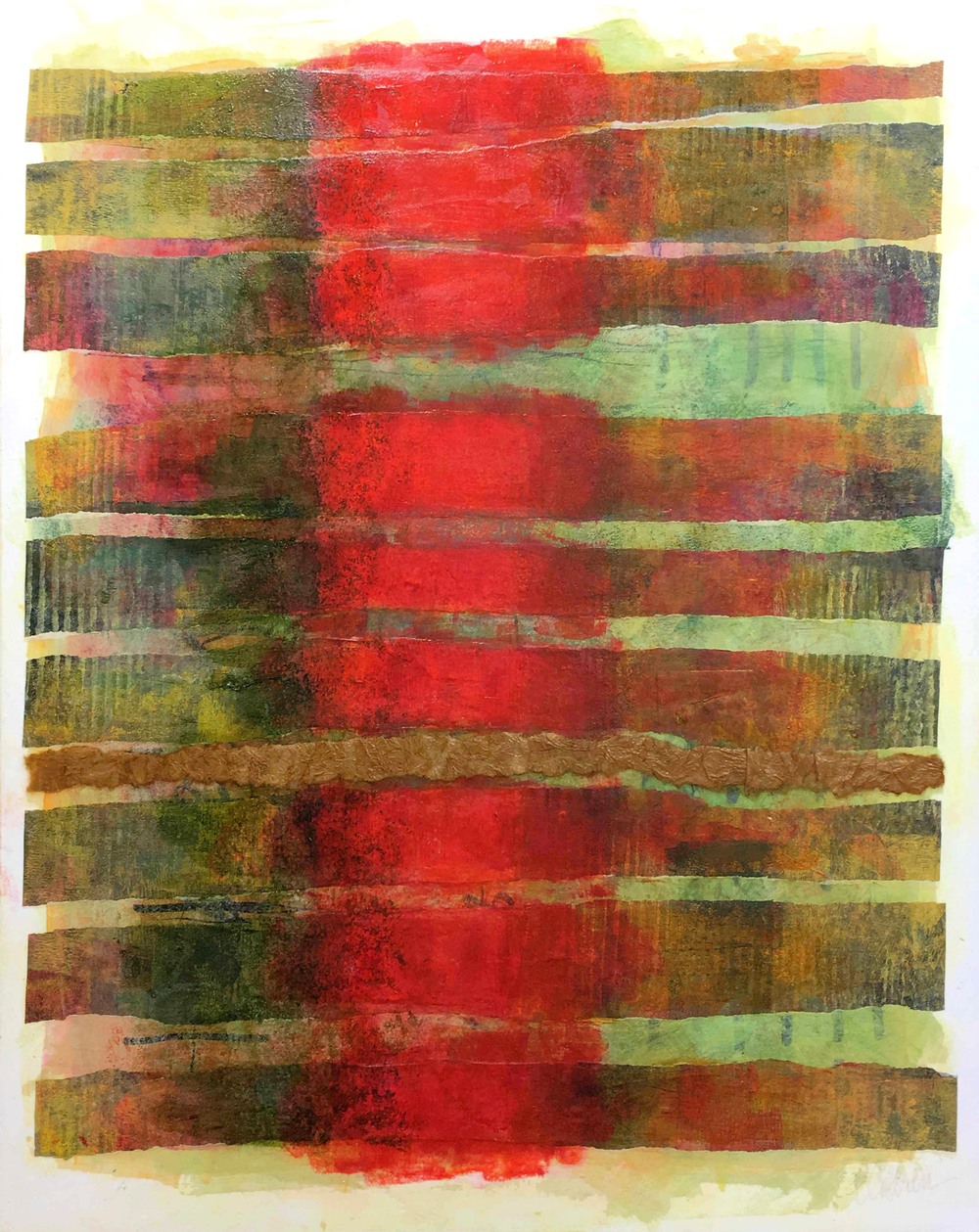 Combining warm earthy greens with luminous crimson, Ribbons and Spaces seems to glow. I used hand-painted paper elements on the canvas to add visual texture. The shadowing of the colors creates a special intensity and depth.
---
Please see my galleries for other paintings in red!